Looking for a dunk tank rental in Orange County?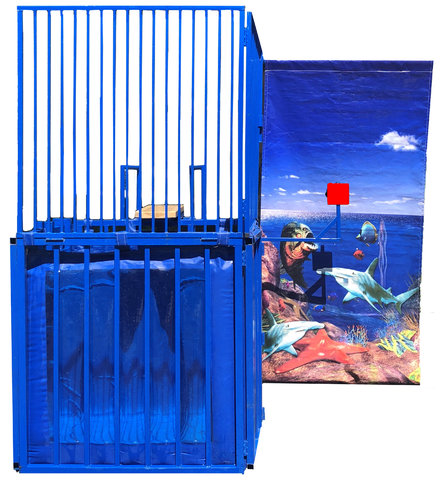 Who's ready for some wet and wild fun?
When looking for the best dunk tank rental Orange County has to offer for your next party or event, look no further than Jump N Bounce. Our dunk tank is a great way to raise money for your group, school or other organization. We provide the fun for hundreds of events in Orange County and there's always a long line at the dunk tank. Students love dunking the principal or their teachers, employees love to dunk the boss, players love to dunk their coaches in dunk tanks...the list goes on. It's no accident that dunk tanks have been a great staple at just about every festival and carnival for the last few decades. Your next party or event will not be complete if you don't add a dunk tank. Our large tank holds 475 gallons or water and is sure to create hours of family friendly fun for all kinds of different events. Our dunk tank is also a great idea for water day events. Grab a dunk tank and a water slide rental and have a blast! When you rent from Jump N Bounce, rest assured that we are fully insured, all of our equipment is sanitized between uses and our customer service is second to none. See why we are the area's #1 choice for the best dunk tank rental Orange County has to offer.
Click below for the best dunk tank rental in Orange County!
Dunk Tank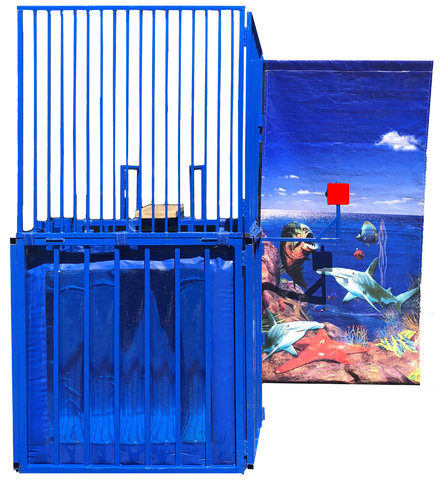 Setup Area: 12ft (L) x 7ft (W) x 9ft (H)
Actual Size: 8ft (L) x 4ft (W) x 8ft (H)
Description
Our Dunk Tank is always a favorite at fundraisers, fairs, carnivals, company picnics, school events, neighborhood block parties, and family celebrations! Dunk your friend, boss, teacher, or even your adult child! Adding our Dunk Tank at your next event will be fun for everyone! Attention Dunkees -- Make sure to make funny faces while in the tank to add extra fun for everyone!

Dunk Tank Rules:
1) An adult, 18 years or older, must supervise the Dunk Tank while filled with water.
2) Dunk Tank must be drained when not attended.
3) Dunkee (person being dunked) must be 18 years or older.
4) Dunkee seat can accommodate people up to 250 pounds.

PLEASE READ ALL THE FOLLOWING GUIDELINES BEFORE RENTING THE DUNK TANK:
The Dunk Tank holds 475 gallons of water. Client is responsible to provide water source and a standard water hose within range of the setup area.
Water will be emptied at the location where Dunk Tank is set-up. We cannot control the direction the water will flow when emptied.
Dunk Tank REQUIRES a 5 feet wide path to the setup area. Please verify you have enough path space.
Dunk Tank MUST be set-up on a flat surface.
House/Residence Events: Dunk Tank MUST be set-up in the front of the house. It CANNOT be set-up in the backyard.
Park Events: A permit is required from the city/park, or we cannot deliver.
Dunk Tank CANNOT stay overnight or multiple days. It must be delivered and picked up the same day.
What we offer to all our clients:
Licensed, Insured, Park Approved, and a PTA Preferred Vendor.

Open 7 days a week.

Outstanding service and safety record.

Customer service oriented office and delivery staff.

On-time delivery - you will feel confident that we will be on-time to provide the fun.

Professionally cleaned, sanitized, and maintained equipment.

Full-service company - relax while we set-up for your special event!

Events and party rentals in the greater Orange County, CA area.
Featuring 24/7 Live Online Availability & Reservations.
We always sell out - Don't wait, ORDER NOW!