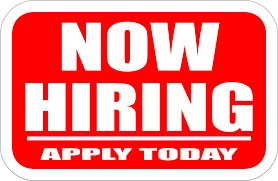 Delivery Driver
Company Description
Jump N Bounce, LLC is a party rental company in Orange, CA, that specializes in delivering inflatables and other party rentals.

Job Description
Jump N Bounce, LLC has a great opportunity as a Delivery Driver. Most of our deliveries are on the weekends. Delivery experience is a plus but not required. Pay varies based upon the number of orders/deliveries. Drivers also get to keep all tips.

Responsibilities
Loading, delivering, setting-up, cleaning, taking down, and returning equipment to/from company and client sites. Responsible for insuring all safety and operating instructions for the equipment is fully reviewed with the client. Ensure that the rental agreement is fully reviewed and signed. Must be able to follow the instructions for safely setting-up and taking down equipment. You will also be responsible for cleaning, inspecting and maintaining the equipment.

Requirements
- Be at least 18 years of age.
- Be fully available on weekends and holidays.
- Be willing to work long hours.
- No facial piercings or visible tattoos.
- Own a reliable truck or SUV with a trailer. (trailer is helpful but optional)
- Have a cell phone at all times.
- Have and be able to use GPS navigation.
- Be physically fit, and have the strength to move and lift heavy weight.
- Show a good driving record, proof of full auto insurance, and a valid drivers license.
- Have a clean criminal record and be drug free.
- Have a valid Social Security Number and fill out an independent contractor W-9 form.

Required Skills
- Have friendly interpersonal skills and a positive attitude.
- Have excellent customer service, strong communication and problem solving skills.
- Can follow and keep to a set delivery schedule.
- Make good decisions when working independently.
- Handle pressure and difficult situations well.
- Ability to manage time.
- Have strong attention to detail.
To apply, CLICK HERE